Original ad:
Hello. I am a responsible young professional looking to sublet a studio or 1 br apt in or around East village. I am looking to move in on Mar 15. 2000/mo is my budget. Thans
From Me to **********@********.org:
Hey,
I am leaving for London on business and need to sublet my studio apartment immediately. It is a beautiful spacious apartment in the East Village (near Tompkins Square Park). Rent is $1750/month and you can move in as soon as February 25th. Please let me know if you are interested.
Regards,
Mike
From Ari ****** to Me:
Hi Mike thanks for responding. A few questions: how big is the apt? how long can is the lease til? do you have any pics or a floor plan? I want to move in on mar 15- is that ok?
From Me to Ari ******:
March 15th is fine with me. The apartment is 370 square feet. I don't have any pictures, but I have included a floor plan to give you an idea of the layout of the apartment. The lease is up in November 2011, but you have the option to renew if you wish. Please let me know if you have any more questions about the apartment.
Mike
Attachments: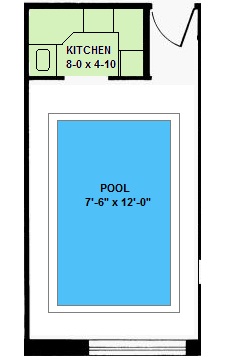 From Ari ****** to Me:
Mike did you send me the wrong plan or is there really a pool in your apartment.
[readtherest]